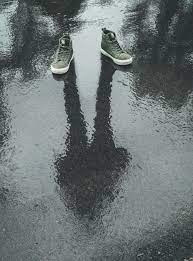 November 9, 2006
Life'"s Storm-Tossed Sea
READ: Mark 4:35-41
Casting all your care upon Him, for He cares for you. '1 Peter 5:7
' 
Emilie, wife of 19th-century Ger man pastor Christoph Blumhardt, envied his ability to pray for his parishioners and then effortlessly fall asleep. So one night she pleaded, "Tell me your secret!'
He answered, "Is God so powerless that my worrying would help the well-being of our parish?' Then he added, "There comes a moment each day when we must simply drop what weighs on us and hand it over to God.'
One evening Jesus and His disciples were crossing the Sea of Galilee. Weary after a long day of ministry, He fell asleep in the stern of the boat. A fierce squall suddenly arose'so fierce that even the Lord'"s fishermen-turned-disciples were terrified. But Jesus continued to sleep serenely until His frightened followers woke Him, crying out, "Teacher, do You not care that we are perishing?' (Mark 4:38). You see, Jesus was in the habit of entrusting Himself to His heavenly Father. Having made that commitment, He could sleep through the turbulent squall.
When worries begin to gnaw at our mind, let'"s surrender them to the Lord and not take them back again (1 Peter 5:7). That'"s the secret of soul-serenity when we'"re on life'"s storm-tossed sea. 'Vernon C Grounds
Jesus knows the pain you feel,
He can save and He can heal'
Take your burden to the Lord
And leave it there.'  'Tindley
Drop what weighs you down by giving it to God.
Kamis, 9 November 2006
Bacaan Setahun : Yeremia 46-47; Ibrani 6
Nats : Serahkanlah segala kekhawatiranmu kepada-Nya, sebab Ia memelihara kamu (1 Petrus 5:7)' 
BADAI KEHIDUPAN
Bacaan : Markus 4:35-41
Emilie, istri seorang pendeta Jerman bernama Christoph Blumhardt yang hidup pada abad ke-19, heran melihat ketekunan suaminya dalam mendoakan jemaat. Suaminya bahkan tidak pernah tertidur saat mendoakan mereka. Suatu malam Emilie bertanya, "Apa rahasiamu sehingga dapat berdoa seperti itu?"
Suaminya menjawab, "Apakah Allah yang kita sembah begitu lemah, sehingga dengan mengkhawatirkan jemaat aku dapat mendukung kesejahteraan mereka?" Kemudian ia menambahkan, "Tidak! Setiap hari kita harus menanggalkan semua beban dan menyerahkannya kepada Allah."
Suatu sore Tuhan Yesus bersama para muridnya menyeberangi Danau Galilea. Karena kelelahan setelah seharian melayani, Tuhan Yesus pun tertidur di geladak kapal. Tiba-tiba badai melanda danau itu dengan sangat hebat, sehingga murid-murid Tuhan yang dulunya adalah para nelayan pun menjadi sangat ketakutan. Akan tetapi, Tuhan Yesus tetap tidur sampai murid-murid-Nya yang ketakutan berteriak minta tolong dan membangunkan Dia. "Guru, tidak pedulikah Engkau kalau kita binasa?" (Markus 4:38). Kita tahu, Yesus sudah terbiasa memercayakan diri kepada Bapa surgawi. Dengan memegang komitmen seperti itu, Yesus dapat tertidur di tengah badai yang menggelora.
Manakala kekhawatiran merasuki pikiran kita, mari serahkan semua kekhawatiran itu kepada Allah dan jangan sekali-kali kita ambil kembali (1 Petrus 5:7). Itulah rahasia bagaimana kita dapat memiliki jiwa yang penuh kedamaian meskipun sedang berada dalam badai kehidupan –VCG
LEPASKANLAH BEBAN ANDA DENGAN MENYERAHKANNYA KEPADA ALLAH
Originally posted 2011-01-08 23:37:55.