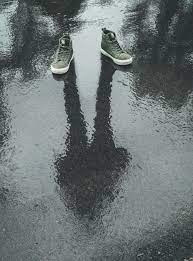 November 16, 2006
The Dead Sea Squirrels
READ: Deuteronomy 6:4-9
You shall teach them diligently to your children. 'Deuteronomy 6:7
Our family was excited to visit the Dead Sea Scrolls exhibit that was coming to town all the way from Israel. These ancient copies of the Old Testament provide evidence that our Bible has remained accurate over the centuries. Our nephew Daniel was so elated about this outing that he told his schoolmates, "Our family is going to see 'the dead sea squirrels!'"' We all laughed when we heard his misquote. His little ears had turned a word he had never heard (scrolls) into a word he did know (squirrels). And in his childlike enthusiasm, he also knew that the family was going to see something wonderful!
Daniel'"s excitement underscores an important spiritual aspect of parenting. Values are transmitted to our children not only by what we say but by the emotions we convey. Both content and heartfelt appreciation for God'"s Word can be communicated to children in a variety of ways (Deut. 6:4-9), including what they overhear in our conversation with others.
Young children may not initially understand each spiritual idea we discuss, but they can catch the importance we place on it. Children pick up on spiritual values and grow in understanding as we express reverence and excitement about the Word of God. 'Dennis Fisher
Lord, give us wisdom to provide
The proper atmosphere
To lead our children in Your ways
By what they see and hear. 'Sper
Train up a child in the way he should go'but be sure you go that way yourself.
Kamis, 16 November 2006
Bacaan Setahun : Yehezkiel 3-4; Ibrani 11:20-40
Nats : Haruslah engkau mengajarkannya berulang-ulang kepada anak-anakmu (Ulangan 6:7)
GULUNGAN NASKAH KUNO
Bacaan : Ulangan 6:4-9
Keluarga saya sangat ingin mengunjungi pameran koleksi Gulungan Kitab Laut Mati (Dead Sea Scroll), yang dibawa dari Israel. Salinan naskah kuno dari Perjanjian Lama ini membuktikan bahwa Alkitab kita tetap akurat selama berabad-abad. Keponakan kami, Daniel dengan sangat senangnya menceritakan rencana darmawisata itu kepada teman-teman sekolahnya, "Keluarga kami akan pergi mengunjungi \'pemulung Laut Mati!\'" Kami semua tertawa mendengar kata "gulungan" yang ia eja secara keliru. Karena masih kecil ia mengubah kata "gulungan" yang tidak ia mengerti menjadi kata yang sudah ia kenal. Akan tetapi, dalam antusiasme kanak-kanaknya, ia tahu keluarga kami hendak melihat sesuatu yang luar biasa!
Kegembiraan Daniel memperlihatkan betapa pentingnya aspek rohani dalam pengasuhan anak. Nilai-nilai tidak saja ditanamkan kepada anak-anak lewat perkataan, tetapi juga melalui emosi yang kita tunjukkan. Apresiasi kita terhadap firman Allah dapat dikomunikasikan kepada anak-anak dengan berbagai cara (Ulangan 6:4-9), termasuk perbincangan kita dengan orang lain yang ia dengarkan.
Anak-anak yang masih kecil barangkali belum dapat mengerti setiap pemikiran rohani yang sedang kita diskusikan, tetapi mereka bisa menangkap sisi penting yang terkandung di dalamnya. Anak-anak dapat menarik nilai-nilai rohani dan bertumbuh dalam pengertian yang benar pada saat kita memperlihatkan dan memberi contoh tentang menghormati dan bersukacita akan firman Tuhan –HDF
ANTARKAN SEORANG ANAK KE JALAN YANG HARUSNYA IA TUJU
NAMUN PASTIKAN BAHWA ANDA JUGA MELALUI JALAN TERSEBUT
Originally posted 2011-06-28 05:37:42.